Botanical name:  Saccharu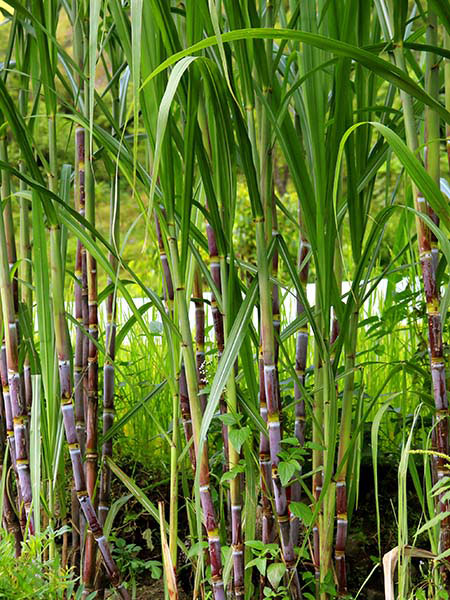 Crown and root system:  This is a grass whose stalks are jointed and can reach a height of several meters.  The grass is constantly interbreeding, and we recommend delimiting the growing area so that it does not spread beyond the area you designate.  It grows very rapidly.
Growing regions:  All over the country except for areas that are especially cold.  It likes bright sunlight.
Ripening date:  Throughout the year.  The lower part of the plant is richer in sugar.
Planting in a container:  Not recommended.
Recommended planting season:  All year round.
Special care:  Needs lots of watering. 
Good to know:
The novel The Thorn Birds describes in detail the difficult lives of sugar cane workers in Australia.