Haskelberg Fruit Tree Nursery was founded in 1974 by the agronomist Avishai Haskelberg.
At our nursery, which extends over 120 dunams on Moshav Kfar Vitkin, we produce over 200 fruit tree seedling cultivars for the local and international markets.
Our nursery's production areas:
Avocado seedlings for orchards
We supply most Israeli avocado orchards with seedlings, and export seedlings, seeds, and professional knowhow to nurseries and farms in South Africa, North America, and Asia.
We offer a wide variety of cultivars and rootstocks obtained via vegetative propagation or from seed, adapted for different soil types and for disease resistance, on behalf of the CanaCado Nursery brand.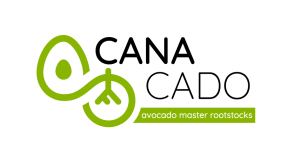 Haskelberg Fruit Tree Nursery is the exclusive Israeli representative of the global Westfalia Fruit company, and markets such patented Westfalia rootstocks and cultivars as Dusa® and GEM®.
Fruit tree seedlings for the agricultural sector
We are able to supply seedlings in commercial volumes as required, for the local market or for export. We supply items that are familiar to Israeli consumers, such as lychee, guava, and carambola, as well as relatively new cultivars such as sapodilla, wampee, and chia.
We do everything we can to ensure that growers receive productive, high-quality cultivars that are optimally resistant to disease and suited to local soil and climate conditions.
Fruit trees and seedlings for gardeners, nurseries, and private households
We produce and grow over two hundred fruit tree cultivars adapted for local growing conditions. Our offerings include subtropical fruit trees, citrus, deciduous, Mediterranean garden trees, and exotic trees of proven suitability for Israeli growing conditions. Our seedlings are marketed to the country's leading nurseries, to local authorities, edible gardens, landscape architects, gardening services, and, of course, to individual customers.
Our nursery store has a full display of fruit trees. Opening hours and how to get here
International operations
We export vegetable material to many countries across the globe, from seeds and cuttings to seedlings, for a wide array of projects. We also provide consulting and guidance services to agricultural projects-in-the-works around the world.
We have the necessary experience to assess plant suitability for local environmental conditions; we also have knowledge and expertise with the export process: meeting plant protection standards, maintaining quality throughout the process, and guiding local growers on seedling acclimation for transplantation.
R&D at the nursery
Over the Nursery's decades of operation, we have invested substantially in research and development on cultivars and growing techniques. We are constantly launching experimental projects to develop cultivars and improve rootstocks, and we collaborate with research institutes such as the Volcani Center, other agricultural organizations in the field, and local and international high-tech companies.
Some of our projects:
Developing exclusive cultivars with global distribution – avocado, persimmon, lychee, guava, mango, and more.
Developing tetraploid rootstocks – avocado and other crops.
Partnership in South Africa's Bonniefruit Nursery, specializing in persimmon and pomegranate production.
Regular work with leading foreign nurseries, and representation of the global Westfalia company in Israel.
Nursery staff:
Our most valuable resource and the secret of our success is our staff. The Nursery employee roster is made up of experienced and dedicated professionals in the fields of agronomy, gardening and transplantation, as well as skilled managers and administrators. Every one of our employees works hard to ensure that our customers receive high-quality, healthy, and productive seedlings, while providing professional, personal, and pleasant service.
Our team:
Avishai Haskelberg: founder and owner of the Nursery.
Agronomist with half a century of experience; former national instructor in the Ministry of Agriculture. Professional consultant and partner in agricultural projects around the world – Europe, North America, and South Africa. Expertise in the development and acclimation of patented persimmon, pomegranate, and avocado cultivars, and in clonal avocado propagation.
Udi Haskelberg: CEO of the Nursery. Married and the father of two. In his spare time he enjoys making pizza ,to great acclaim. Favorite fruit: persimmon.
Nir Yagel: Deputy CEO for Operations and Agricultural R&D. Married and the father of a baby girl. He likes surf at Beit Yanai Beach (or in Sri Lanka).
Orit Harris: Irrigation Manager.
Lior Shoham: Director of Agricultural Marketing and Sales. Married and the mother of two. Likes to spend her free time with her kids. Favorite fruit: orange.
Vered Rubin: Accountant
Ilana Saati: Work Manager, in charge of propagation in the Ornamental Department. Married and the mother of two. Enjoys yoga, cycling, and preparing vegan food for her kids. Favorite fruit: anything but annona.
Gadi Cohen: In charge of marking the seedlings. When not at the Nursery, he enjoys being retired.
Gideon Gissin: Director of Irrigation and Fertilization. Spends his free time at the beach. Favorite fruit: avocado.
Israel Zuckran: In charge of inventory and vehicles.
Tami Haskelberg: Director of Marketing. Married and the mother of two. Spends her free time in the kitchen, making sweets. Favorite fruit: mango.
Lev Tov Zuckerman: Director of Orchards and responsible for growing persimmons and pecans. Married and father of two daughters. Loves nature, hiking and the beach. Favorite fruit: rambutan.
Eyal Galkin: Director of the Ornamental Department. Married and the father of two. He enjoys spending time with his kid in his free time and growing olives. Favorite fruit: peach.
Iris Glazman: In charge of inventory and orders in the Ornamental Department. Married and the mother of three. Enjoys ceramics, gardening, volunteering, and spending time with her grandchildren.  Favorite fruit: everything except jabuticaba and sapodilla.
Manzur Najar: Field Supervisor in the Ornamental Department. Married and the father of five. Favorite fruit: avocado.
Ibrahim Najar: Agricultural staff worker. Married and the father of one.
Gal Hadas: Agronomist on the Avocado R&D staff. Master's degree student in botany, studying avocado tree grafting. When not at the Nursery, she enjoys hiking around the country.
Gilad Balin: Director of Agricultural Operations.
Zohar Ben Harouch: Office Manager. Works with Nursery customers, suppliers, coordinator, and employees. Married with two children. When not at the Nursery, enjoys jogging. Favorite fruit: wampee.