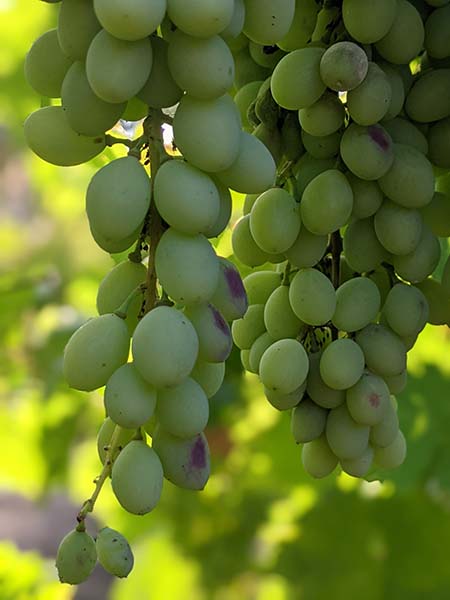 Botanical name: Citrus paradisi
Crown and root system: The tree can reach a height of 7-8 meters, and because of its broad crown can be used as a shade tree – but be careful, because the fruit could fall on someone's head.  The root system is extensive and non-invasive.
Growing regions: All over the country except for where it is particularly cold.
Ripening date: In the winter months.
Planting in a container: Not recommended.
Recommended planting season: All year round.
 Varieties sold in our nursery:
White grapefruit: The fruit has a flattened-round shape with a yellow peel.  It ripens in the middle of the season.
Red grapefruit: Shaped like the yellow grapefruit, but upon ripening the peel takes on a reddish blush and the juice turns red.  The flavor is deep and sweeter than the white grapefruit.  It ripens toward the end of the season.
Good to know:
Grapefruits were born in the mid-18th century on the island of Barbados, as a hybrid between the Jamaican sweet orange and the Indonesian pomelo.