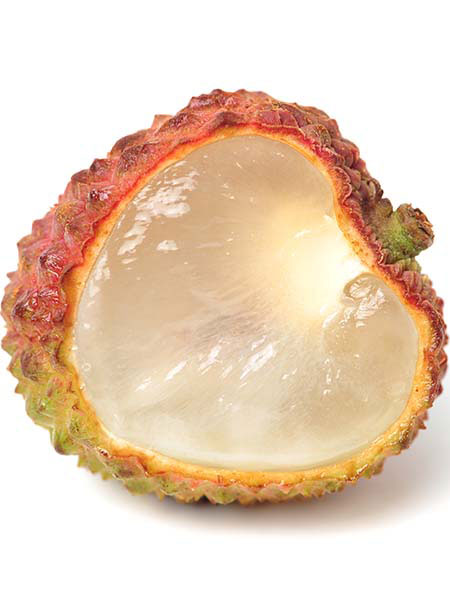 Botanical name: Litchi chinensis
Crown and root system: The is an evergreen tree with a medium-large crown and a non-invasive root system.  The root system is very fragile, and you must take care to plant in accordance with instructions (see below).  The tree grows very slowly in the first years.
Growing regions: Areas that are not subject to frost.
Ripening date: Summer months, depending on the variety.
Planting in a container: Not recommended.
Recommended planting season: Spring and summer months.
Special care:  The root system of the lychee tree is very sensitive to shocks and injury.  Therefore you must dig a planting pit that is the size of the tree bag covering the sapling's roots plus 10%, gently transfer from the bag to the planting pit, and after covering with dirt, water until it is fully saturated in order to prevent air bubbles around the root system.
Varieties sold in our nursery:
Mauritius: This is the leading commercial variety in Israel, with a consistently high fertility.  The medium-large fruit ripens in June – August, it has a small pit and a high sugar content.
Hong long: This is a large fruit, sweet and juicy, with a consistently high fertility.  It ripens at the beginning of the season.  The pit is relatively small, and is sometimes completely missing.
Good to know:
The lychee is first mentioned in Chinese writings around the year 2,000 BCE, but the first detailed description of the fruit appears in 1656, written by a Polish Jesuit missionary who came to China.