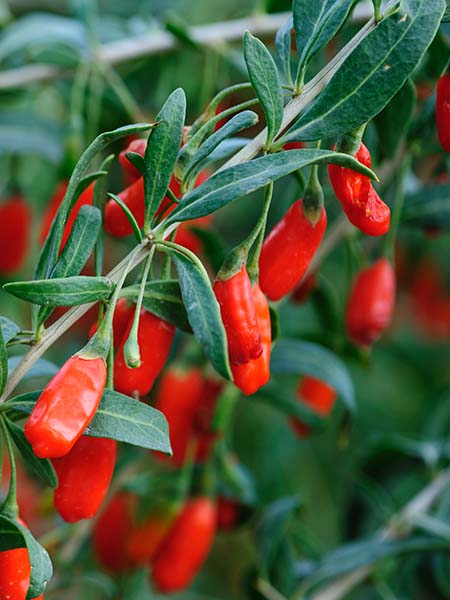 Botanical name:  Lycium barbarum
Crown and root system:  This is an evergreen shrub that grows easily and does well in most types of soil.  Can be used as a climbing vine up to a height of around two meters – with suitable trellis support.
Growing regions:  all over the country.
Ripening date:  Summer months.
Planting in a container:  May be grown in a container.
Recommended planting season:  All year round.
Good to know:
In China the young leaves of the plant are also eaten in salads.